Below Grade WaterProofing
ICF Waterproofing Membrane
Poly Wall® Home Stretch™ ICF Waterproofing Membrane is specifically designed and engineered for use with Insulated Concrete Forms technology.
Detail Tape
Detail Tape is a strong, pliable, self-adhering strip of rubberized asphalt and high density polyethylene.
Liquid Adhesive Primer
Liquid Adhesive is an integral part of Poly-Wall Self-Adhering Membrane Systems.
Drain Board
Drain Board is a sheet molded drain that establishes predetermined pathways for below-grade water management.
Louisville Below Grade Waterproofing
PolyWall is a great choice for use on poured concrete foundation walls, Concrete Masonry Unit walls and related applications where waterproofing is critical or hydrostatic pressure is present. We use a product that is a self-adhering sheet waterproofing membrane which consists of a strong pliable high density polyethylene facing bonded to a rubberized asphalt waterproofing compound that has been proven over many years of use to a be supremely effective waterproofing.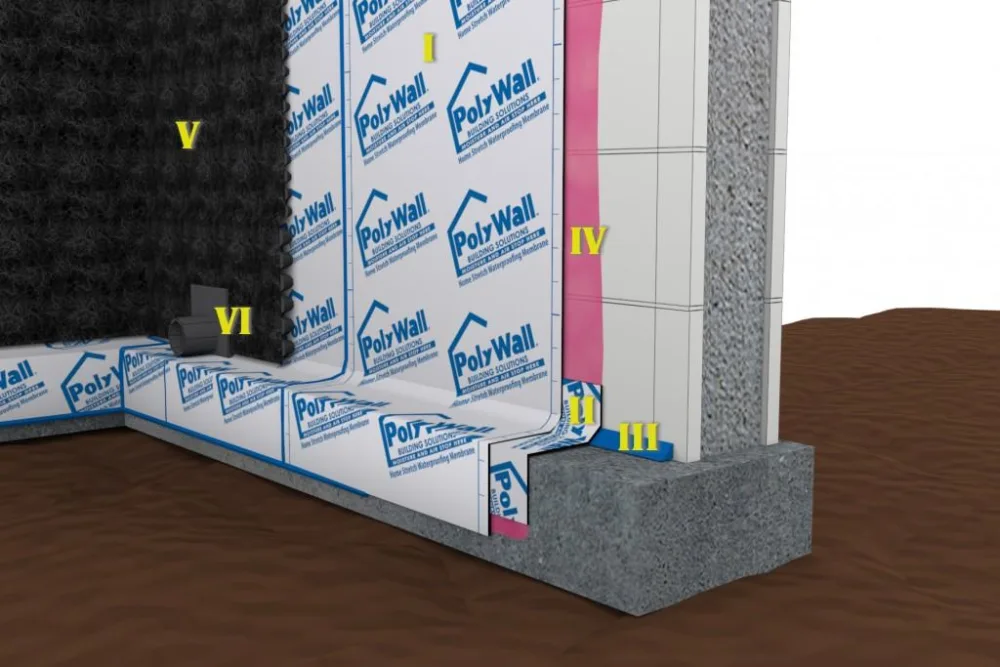 Call or Email to Schedule and Appointment
If you think you may have foundation problems, don't wait any longer. Call or email us today for a free estimate!
(502) 457-1962